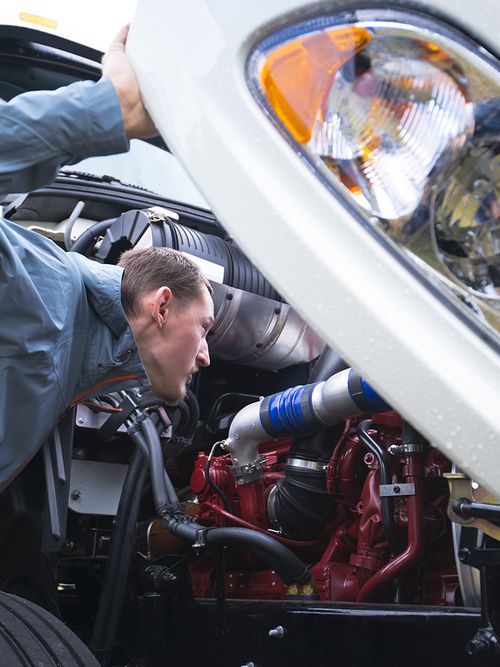 Always Be Prepared on the Road
When it comes to providing the best services for our customers, we know that fleet vehicles rarely experience problems when it's convenient for your company. That's why our team of dedicated technicians and service providers are here to help you with mobile maintenance that will get your fleet vehicles up and running and back on the road in no time.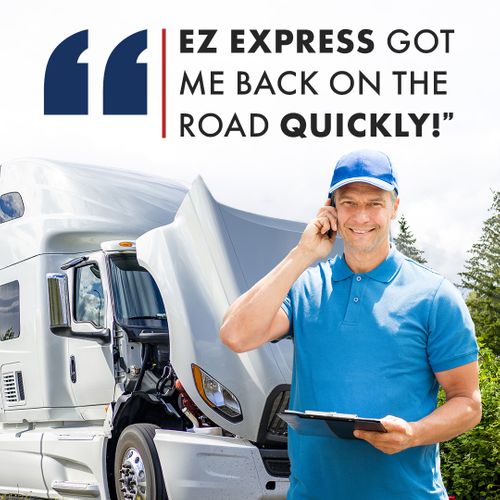 Here When You Need Us
When your drivers are on the road and keeping your business running smoothly, they shouldn't be worried about whether their vehicles need maintenance. That's why EZ Express is here to help! With top-quality maintenance and repair services for your fleet trucks and vehicles, you'll be able to keep every one of your drivers on the road safely and efficiently. Whether you need help with a flat tire or one of your trucks needs emergency AC repair, our technicians are here with a wide range of services to assist you on the go.
Services We Offer Roadside:
Fleet services our mobile mechanics can provide include, but are not limited to:
Brakes | DOT Arrangements | Air, Fuel and Lube Filters | Fan Motors | Air Conditioning | Transmission Services | Water Pumps | Fuel Pumps | Power Steering | Alternators | Batteries & Cables | Belts & Hoses | Hydraulics | And MORE!
What Our Customers Are Saying
This place is very upfront & the tech is very knowledgeable and does a GREAT job. The service is excellent and Mr. Washington will provide you with the best care.
- T.B.