Managed Maintenance & Repairs
EZ Express is proud to offer managed maintenance and repair services in Maryland, Virginia, and Washington D.C. for companies, fleets, and more! Whether you're looking for service for your diesel or gas vehicles, we're here to help.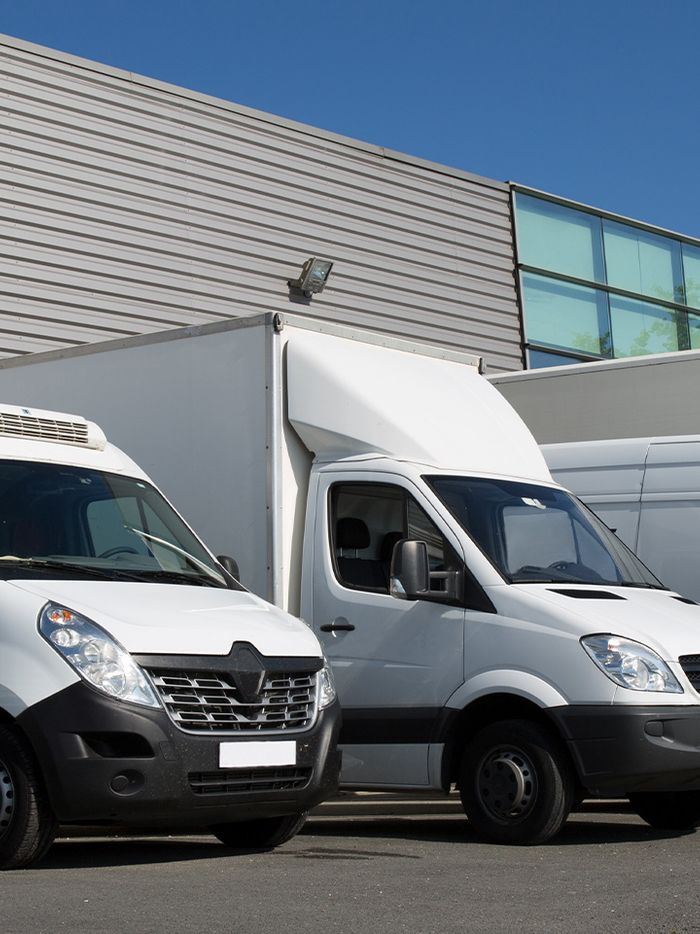 Our Services
On-Site | In-Shop | Roadside
From oil changes and inspections to major engine and transmission repairs, EZ Express On-Site Fleet Services really does it all for vehicles, fleets, and companies around the DMV area. We are conveniently located in Clinton, MD, with more convenience offered to business owners and managers through on-site and mobile assistance. Contact us today to get started!
Types of Vehicles We Service
At EZ Express, we're proud to service a wide range of vehicles, including diesel or gas in each: Box Trucks • Vans • Light Trucks • Semi Trucks • Heavy Equipment • Fork Lifts • Backhoes • Delivery Cars • Trailers and more in the DMV area.
Whether you have new vehicles that need maintenance to stay in peak shape or you're looking for repairs for older vehicles in your fleet, we've got you covered with high-quality workmanship and offerings!
Our Warranty
It's all about trust and integrity. EZ Express On-Site Fleet Services, of Clinton, Maryland, goes to bat for our customers. We guarantee our work for 12 months from the date of service and assist our customers with nationwide manufacturers' warranties on parts we install.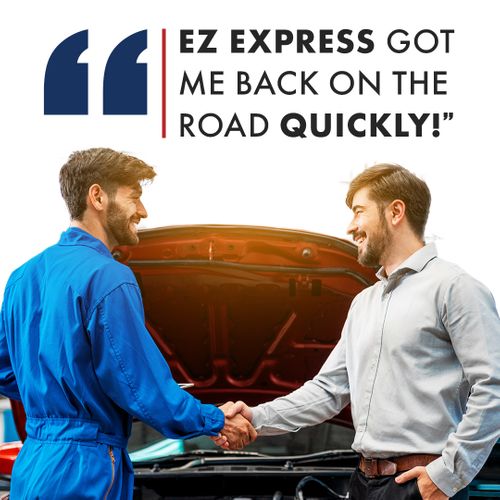 Locations We Serve
When it comes to finding mobile maintenance solutions for your fleet vehicles, it's important to work with a provider who is able to reach your location easily and efficiently. At EZ Express, we're proud to service a wide range of locations and areas, to ensure our customers always have access to high-quality fleet maintenance and roadside repair services. Areas we are proud to serve include:
The DMV Area
Washington, DC
Clinton, MD
Largo, MD
Waldorf, MD
Bowie, MD
Alexandria, VA
Arlington, VA
Annandale, VA
Fairfax, VA
Springfield, VA
And beyond!
What Our Customers Are Saying
EZ Express Fleet is a great company, with honest, friendly people looking out for their customers. Even though they could not fix my problem they offered to find someone that could. I was very pleased, because they could have just sent me on my way. But, they stepped in and from start to finish and kept me posted, and saved me time and money because they knew who exactly to take it to. You can never know everything, but it's good to know people who do.
Thanks EZ!
- E.D.
I have a 2000 Infiniti I30. For some reason the rear lights would not go out and this was draining my battery. I was completely baffled as to what could be causing this. I took it to EZ Express. The technicians there were able to find and fix the problem. The manager was professional and friendly. I definitely recommend checking them out.
- R.C.