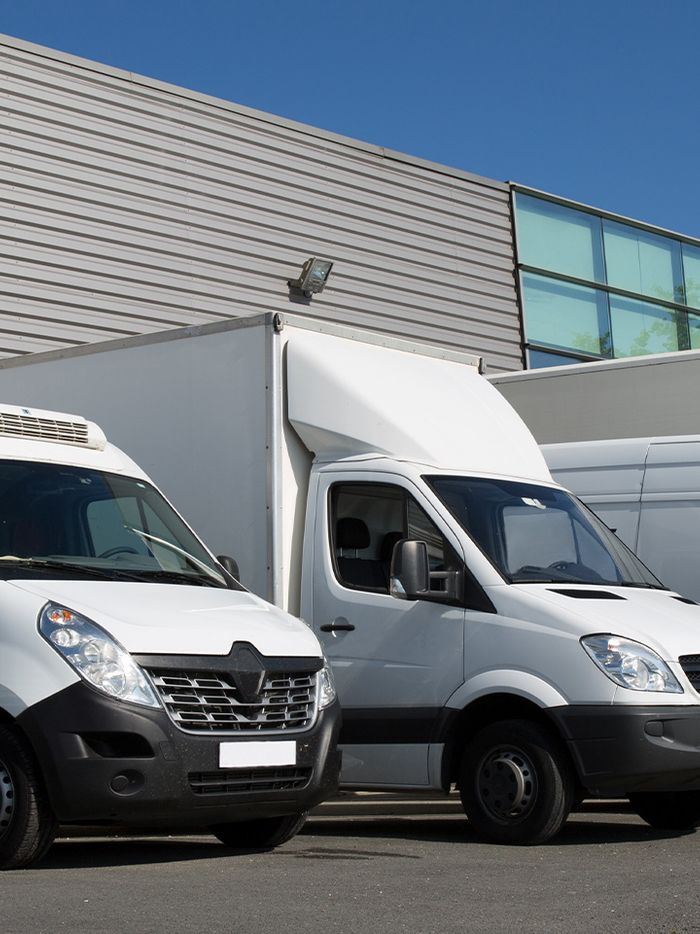 We help to keep your fleet on the road and operating at peak performance in the DMV Area and the surrounding locations!
Whether your fleet drives Interstate 295, Interstate 395, Interstate 495, Route 1, Route 4, Route 5, Route 210, or any other main thoroughfare in our service areas, our team is proud to offer mobile maintenance and repair services for your fleet vehicles. If your business travels the urban or rural areas of Washington D.C., Maryland or Virginia, we can help keep your rolling assets on the road with ease! Keep reading to learn more about the fleet services and maintenance options available for your company today!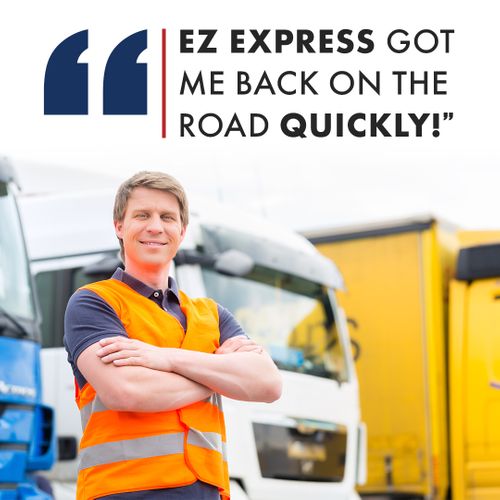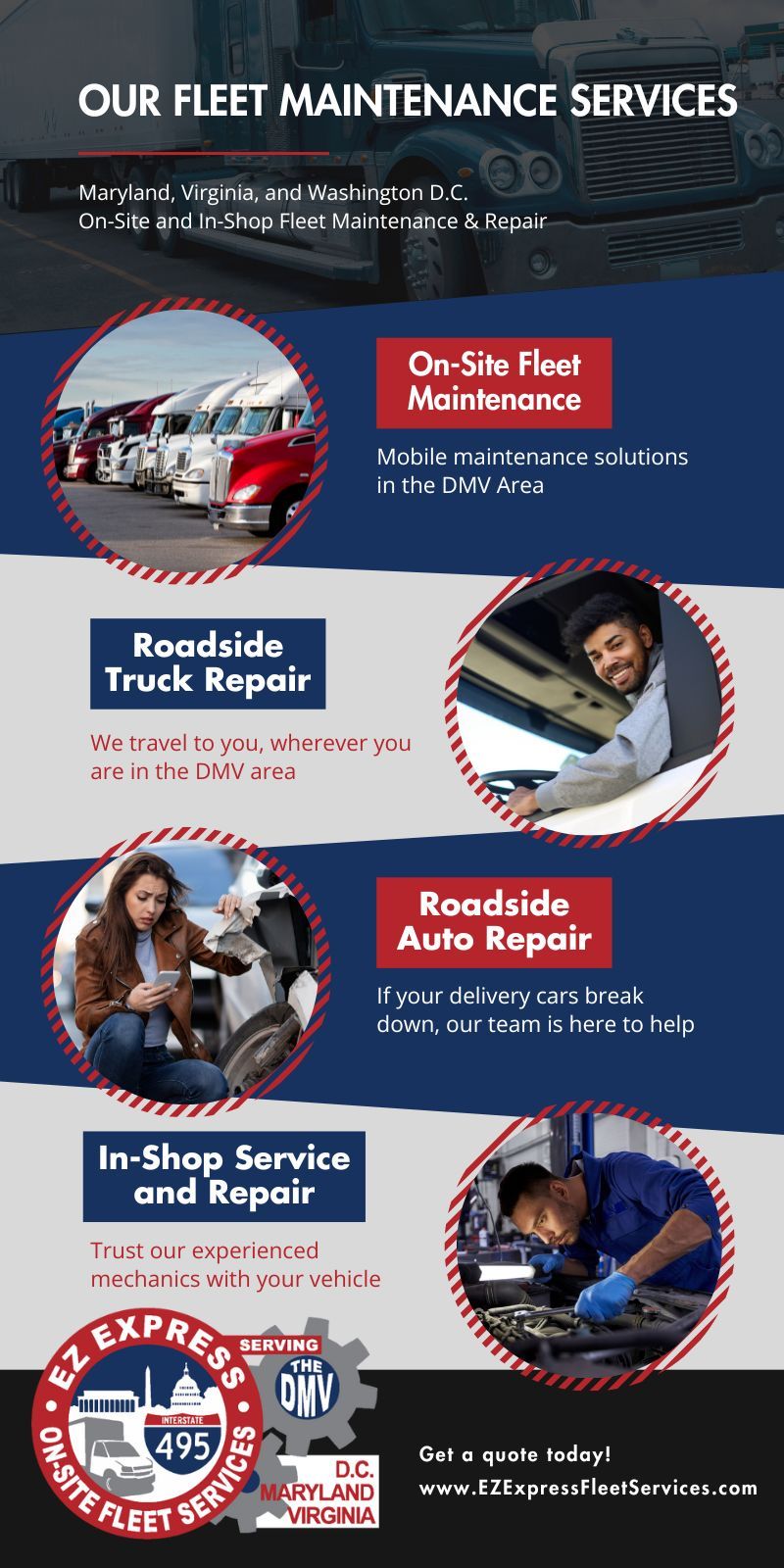 Why Choose Our Maintenance Services?
When you work with EZ Express for your fleet maintenance and mobile repair needs, you'll find that you're working with a team that prioritizes your great experience! From start to finish, we'll help to provide quality service to get your fleet vehicles back on the road and running their best in no time!
Fleet Services We Offer:
At EZ Express, we're proud to offer high-quality fleet services for every one of the vehicles you need to keep your business running smoothly and efficiently. We offer these fleet services, including, but not limited to:
Oil Changes | Brakes | Full Tune-Ups | Preventative Maintenance Inspections | DOT Arrangements | Air, Fuel and Lube Filters | Fan Motors | Air Conditioning | Transmission Services | Water Pumps | Fuel Pumps | Power Steering | Alternators | Batteries & Cables | Shocks & Suspension | Belts & Hoses | Preventative Maintenance | Hydraulics | And MORE!
What Our Customers Are Saying
EZ Express Fleet is a great company, with honest, friendly people looking out for their customers. Even though they could not fix my problem they offered to find someone that could. I was very pleased because they could have just sent me on my way. But, they stepped in and from start to finish and kept me posted, and saved me time and money because they knew who exactly to take it to. You can never know everything, but it's good to know people who do.
Thanks EZ!
- E.D.