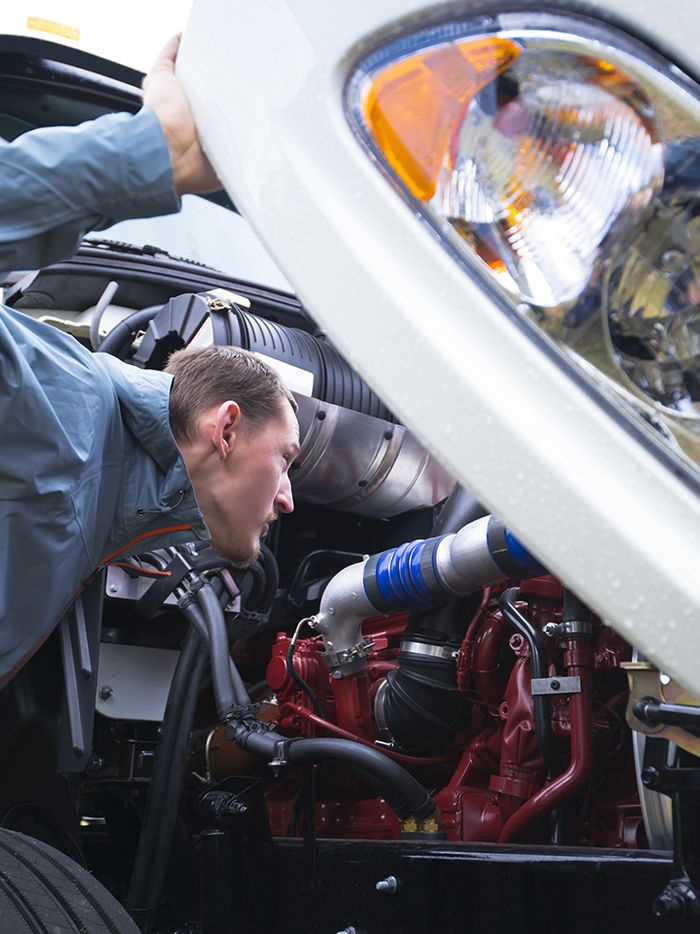 For Us, It's About Integrity in Truck Repair in the DMV Area!
EZ Express on-site fleet services is a top provider of commercial vehicle maintenance & repair throughout the DMV Area. We take the headache out of preventative maintenance and repairs near Washington D.C., Maryland and Virginia. Our qualified technicians come to your business or roadside emergency to keep your commercial fleet on the road so you can be worry-free and run your business with ease! Our mobile service trucks are endorsed by Richard Petty's Garage because we provide transparency, honesty and reliability by keeping you up to date on important maintenance that helps prevent more costly repairs for your vehicles.
EZ Express - Our Reputation for Great Service
With EZ Express on-site fleet services, our reputation is your security in fleet management.
The business was founded to reduce labor burden and downtime for business owners and fleet managers in the DMV area, which is why our team is here to help with top-quality services. EZ Express recognized a need for reliability in the on-site and mobile fleet maintenance industry, so to serve the region better, we developed a fleet services business that focuses on customers' needs while providing very competitive pricing.
Insured & Environmentally Compliant Fleet Services:
We insure each mobile workstation and maintain comprehensive general liability, workers compensation, and garage keepers insurance so you can rest easy knowing that your vehicles are safe in our hands. Additionally, we recycle waste oils & fluids, ensuring your business maintains compliance with environmental regulations. This also helps to reduce not only our carbon emissions, but the emissions of your business, too, so you can feel good about using our services!
From start to finish, our team is here with high-quality, environmentally-friendly services that will keep your vehicles on the road and running smoothly. Whether you need roadside assistance or you're looking for on-site services to ensure your trucks are in top shape, call EZ Express today!
Maryland, Virginia and Washington D.C. Truck Maintenance and Repair Benefits:
Every vehicle receives an electronic inspection.
You will see a report with photos showing recommended repairs, completed repairs and more.
Photos allow owners and fleet managers to make necessary decisions about their vehicles.
Our people have a CAN-DO Attitude!
Convenient Operational Improvement
Parts & Labor Service
Fast Repairs in our Shop, Roadside, at Your Location, or in the Field
Competitively Priced
Labor Guaranty & Parts Warranty Service
Qualified, Experienced Technicians
Serving THE DMV: Washington D.C., Maryland, Virginia and the surrounding areas
Environmentally Friendly Policies & Procedures: We recycle
Cleaner Work Areas & Environment
Our service vehicles are specially designed and equipped to perform 85% of all vehicle maintenance and repair requirements on site.
Waste oil is pumped into onboard holding tanks and disposed of through certified oil recycling companies. This keeps the work area neat and clean without an oil mess.
What Our Customers Are Saying
EZ Express Fleet is a great company, with honest, friendly people looking out for their customers. Even though they could not fix my problem they offered to find someone that could. I was very pleased, because they could have just sent me on my way. But, they stepped in and from start to finish and kept me posted, and saved me time and money because they knew who exactly to take it to. You can never know everything, but it's good to know people who do.
Thanks EZ!
- E.D.